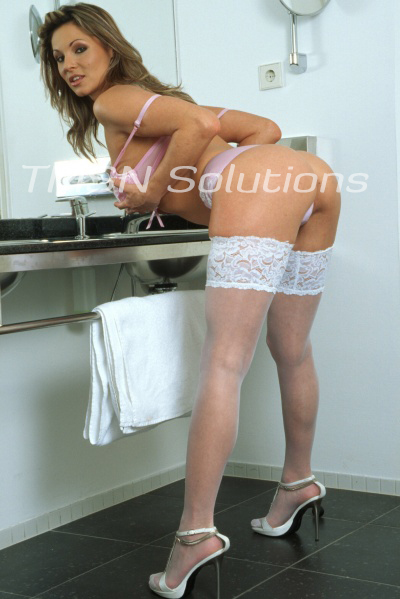 I love my husband and we never ever keep secrets from each other, but I'm only human and I can't help but admire the young man across the street who mows my lawn.
He's been looking at me and I make sure he sees my tight little t-shirts that show off my cleavage and my huge breasts. I find myself wanting to find reasons to  go out there.
Yesterday, he was sweating and his muscles were rippling and I almost came in my thong right there. Now my husband and I have a long distance relationship so he shares me as a fuck toy for other men with his permission of course. We are both very sexual people who need to fuck so we always share our experiences, but this time, I think I'm going to keep this young stud and my fantasies of his throbbing dick plowing me deep………a secret.
Anna
866-514-4715

http://sinfulmilfphonesex.com/