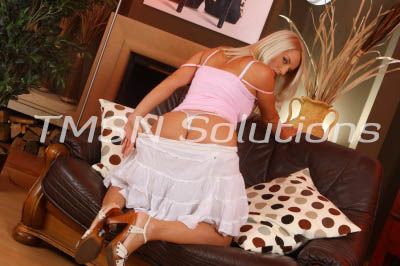 Phonesex with Felicity 844-332-2639 x 270
My husband is a powerful man. Many people look up to and respect him. He appears to be a true ALPHA male. With his big cock and fancy job trips. He looks like a real man's man. Always in control, or so it seems. You'd think he flips me over his shoulder and bangs his chest like a caveman as he drags me off to our bedroom every night, but that isn't the case at all.
I wear the pants in our relationship, hold all of the control! I get EVERYTHING and ANYTHING I want with the batt of my thick lashes and a gentle pat over his crotch. He's a slave to me and I wouldn't have it any other way.